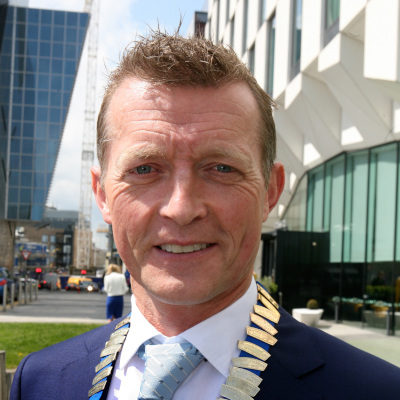 Neil Durkan
Chairman, IHBA. Director, Durkan Homes.
Founded in 1963 by William Durkan, the company Durkan New Homes quietly & quickly earned a strong reputation for building homes of distinction and value. Management of the company was taken over in 1994 by William's sons, Neil & Liam Durkan. Since then, Durkan have not only maintained that early reputation, but have gone on to be recognised as a name synonymous with quality, excellence, meticulous standards and integrity. The team at Durkan have the expertise to acquire, design and secure planning permissions for large scale residential developments predominantly in the greater Dublin area over the years and have learnt to use this expertise and skills to adapt their design and build systems to deliver high quality efficient homes.
The team at Durkan are forward thinking and innovative and devote a great deal of time to the planning and design of the houses they build, realising that they are not only building homes but also creating communities for people to live in. Durkan continues to be a family run company that still stays true to its original ethos & character which holds honesty, authenticity and excellence at its core.