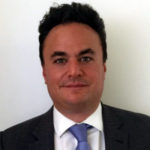 IHHWA Welcome Statement
Dublin 2020
Lewis Sidnick, Chairman of IHHWA
As Chairman of the IHHWA, I would like to invite you to join us at the 15th International Housing and Home Warranty Conference (IHHWC) in Dublin, kindly hosted by Homebond.
The conference is a fantastic opportunity for people within the housing and insurance sectors to build connections, share business intelligence and learn from each other. Every three years, hundreds of people from across the world meet at this exciting international conference.
The conference is supported by the International Housing and Home Warranty Association (IHHWA) and the International Housing Association (IHA). These two organisations will bring together the global community in Dublin between 20th and 25th September 2020.
I am sure that when preparations were being made for the first IHHWC in London in 1978, the organisers never envisaged that over forty years later, the tri-annual conference would have grown so much in attendance and be such an important event in our industry. Over recent years the conference has been held in locations such as Tokyo (2017), Vancouver (2014) and Cape Town (2011), and we look forward to welcoming you as IHHWC returns to Europe in 2020 for an engaging and exciting conference in Dublin.
Lewis Sidnick
Chairman IHHWA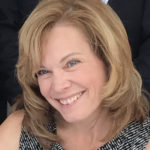 IHA Welcome Statement
Dublin 2020
Deborah S. Malone, IHA Secretariat
Welcome to the International Housing and Home Warranty Conference (IHHWC): Dublin 2020, Building Homes for Tomorrow. The International Housing Association (IHA) is pleased to be a part of this opportunity to look forward to the "Homes of Tomorrow"!
Our host, IHHWC member HomeBond, has done a tremendous job in preparing for this world class event. Attendees will not only have the opportunity to share with and learn from global housing experts and academics, but they will also have the opportunity to experience all that Dublin has to offer.
This year's conference program has been crafted to address a broad array of housing issues of interest to both those who build and provide housing, members of the IHA's organizations, as well as to those who warranty housing, the members of the IHHWA. The agenda will provide all attending an opportunity to explore the relevant housing issues of the day and to develop further as housing professionals.
We look forward to welcoming you to this global gathering in Dublin, September 2020!
Deborah Malone
IHA Secretariat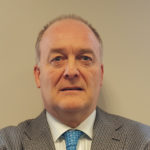 HomeBond Welcome Statement
Dublin 2020
Conor Taaffe, HomeBond Managing Director

This is a proud moment for HomeBond as it gives us great pleasure to welcome all Delegates and Accompanying Persons from all over the world. We are very proud of our country and all that it offers.
We have enjoyed the hospitality of past nations at previous Conferences including, Capetown 2011, Vancouver 2014 and Tokyo 2017, and we look forward to being your host in 2020. This is a great opportunity to meet friends of old and make new long-lasting friendships which will carry forward to your future endeavors.
I am certain we have put together a Conference that is both interesting and informative in terms of the Business / Academic Programme and we hope the Social Programme will provide Delegates and Accompanying Persons (AP's) with a small but intriguing look into our culture, architecture and history.
I would like to take this opportunity to say a special word of thanks to the speakers who have readily agreed to give their time and expertise to the Conference. Also, to our sponsors who helped us with their generosity. And last but by no means least, to all our friends from across the globe who have contributed in so many ways, along with our own organisers. Without you; the Delegates and Accompanying Persons there would be no Conference, and for that, I thank you.
Let this be a Conference to remember, enjoy our warm welcoming nature, enjoy the interaction with like-minded professionals, and enjoy what Ireland and its capital city, Dublin has to offer.
Conor Taaffe
Managing Director, HomeBond