HomeBond is the proud host of the IHHWC in Dublin 2020, partnering with the International Housing and Home Warranty Association (IHHWA) and the International Housing Association (IHA) to bring even more housing expertise to the event.

IHHWA & IHA members include representatives of warranty and insurance providers and house building industry organizations from around the world.
Since 1978 the IHHWC has taken place in key international locations such as Tokyo (2017), Vancouver ( 2014),  Cape Town (2011) and this premiere conference in Dublin 2020 will bring together hundreds of industry experts, government officials, construction professionals and decision-makers to address common global warranty and housing concerns.
Tokyo 2017
IHHWC: Tokyo 2017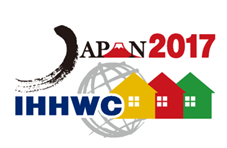 Vancouver 2014
IHHWC: Vancouver 2015
Clikck the image to watch the video
Capetown 2011
IHHWC: Capetown 2011
Click the image to watch the video
Capetown 2011
IHHWC: Capetown 2011
Click the image to watch the video