The IHHWC has arranged a number of Excursions, both Social and Technical, scheduled to take place on Thursday 24th September. The excursions are arranged with all conference attendees in mind.
09:00 – 17:00 Manufacturing Plant #1 & Distillery Tour #1
09:00 – 17:00 Manufacturing Plant #2 & Distillery Tour #2
09:00 – 17:00 Housing Development(s) & Dublin Castle
09:00 – 17:00 Smart Docklands & Farmleigh House + Phoenix Park
Condron Concrete Works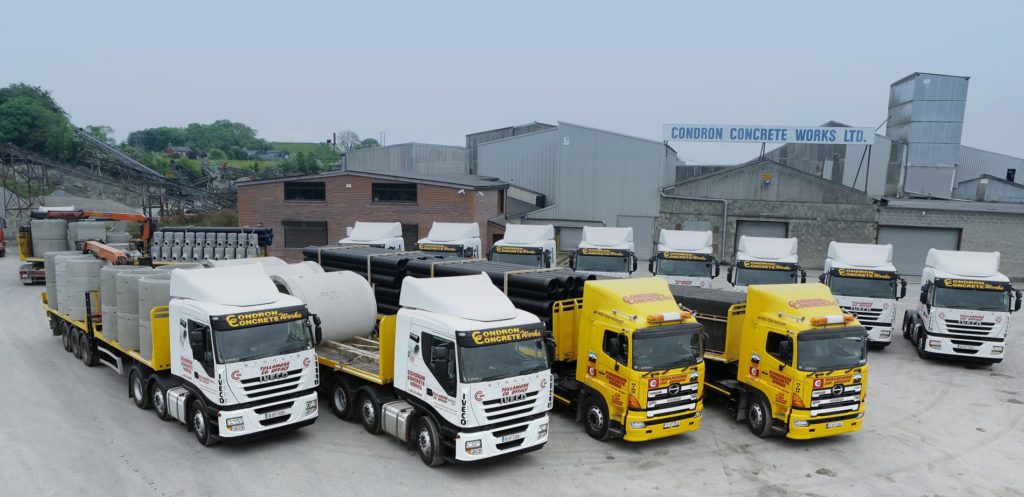 Condron Concrete Works is a 100% Irish owned Private Company founded in 1969 by John Condron. It is located just outside Tullamore, Co. Offaly, Ireland. The Company manufactures Twinwall Plastic Pipes, Concrete Pipes, Manholes and Gulley Traps as well as Concrete Roof Tiles and Accessories.
Website: http://condronconcrete.ie/
Tullamore Dew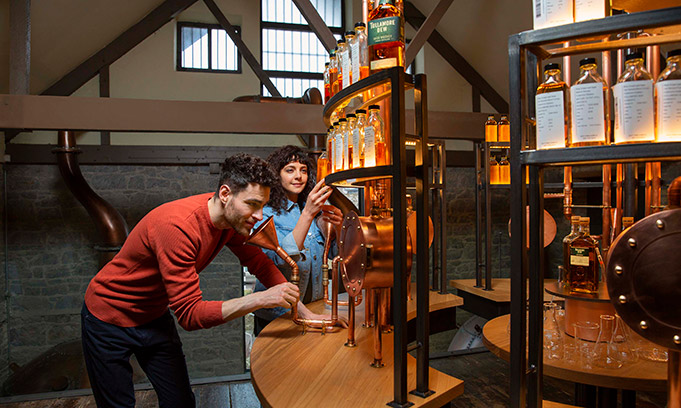 Tullamore D.E.W. is the original triple distilled, triple blend whiskey. Known the world over for its smooth and gentle complexity. Tullamore D.E.W. is named after Daniel E. Williams, the man who decided that true craft could only come from the True Character and insisted that his whiskey was made accordingly.
Set in the heart of Ireland, our Old Bonded Warehouse sits on the banks of Tullamore's Grand Canal. Since 1829, we've sent our whiskey out to the world. Nowadays, we invite the world to come to us, as we share the story of how our whiskey got its character.
Step inside our Visitor Centre – housed within our Old Bonded Warehouse – and follow in the footsteps of Daniel E. Williams as he goes from stable boy to distillery manager to creating the whiskey which still bears his initials today.
Discover our state-of-the-art process as you get to intimately know our history, and our whiskey.
Website: https://www.tullamoredew.com/en-gb/visit-us/
SMART Docklands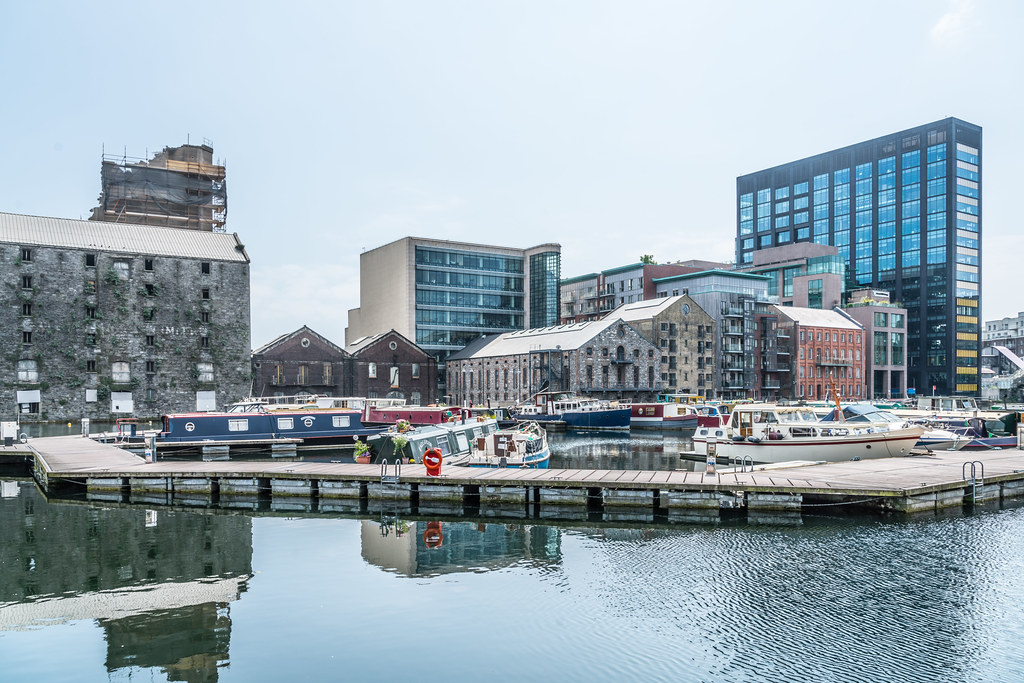 The Dublin Docklands has unique potential as a Smart City District. Over 40,000 people work in this thriving business district, and it is home to 26,000 thousand residents. There is a high concentration of new buildings and a wide range of connectivity, transport modes, and 'smart' assets. It is also home to many of the world's leading global technology companies, who are ready and eager to make use of a world-class testbed in their backyard.
Recognising the suitability of the Docklands as a Smart City Technology testbed, Dublin City Council (DCC) and Trinity College's 'CONNECT' Centre spearheaded the creation of the 'Smart Docklands' initiative.
Its objective is to unite SME's, residents or local government officials who are facing challenges with technology companies who believe they can solve these challenges. The Smart Docklands initiative connects these groups so that they can come up with innovative solutions, test them and improve them collaboratively.
The Smart Docklands team also facilitates the deployment of prototypes of these solutions in The Docklands area, ensuring that these projects receive any assistance they may need from Dublin City Council.
Website: http://smartdocklands.ie/
Jameson Distillery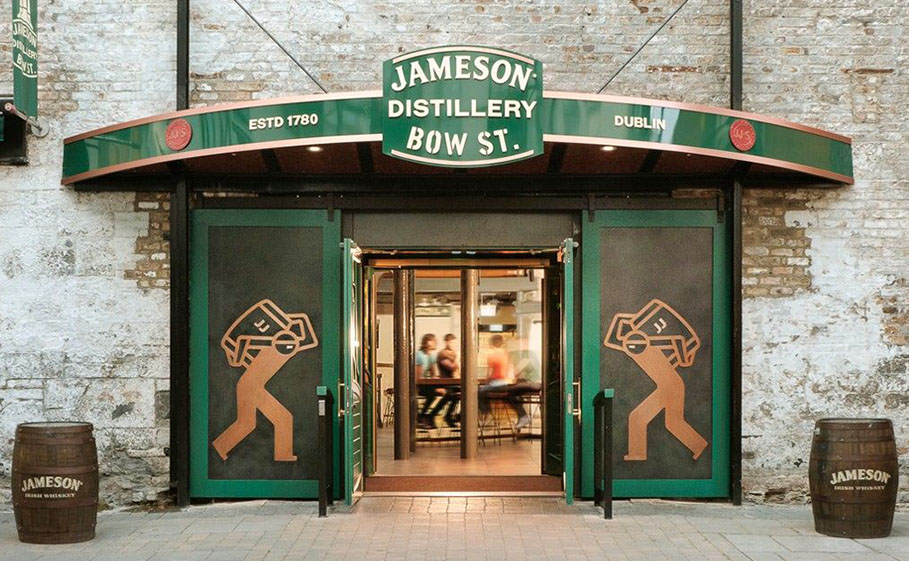 In 1780 John Jameson threw open the doors of the Jameson Distillery Bow St. Over 200 years later, the doors are still open to friends old and new. Come for a distillery tour, a premium whiskey tasting experience, learn how to blend your own take-home whiskey, master the craft of whiskey cocktail making here in our home or draw whiskey straight from a Jameson cask in Dublin's only live maturation warehouse. All right here in the beating heart of Dublin, Smithfield.
Website: https://www.jamesonwhiskey.com/en-IE/visit-us/jameson-distillery-bow-st
Roadstone Belgard
Roadstone offers an unrivalled range of building products and services through our network of Roadstone Retail Outlets located around the country. Whether you're planning a new home or just a new patio, there's never been a better time to build your own. Please come and visit your local Roadstone Retail Outlet to view our product display areas and get advice from our experienced staff members.
Website: https://www.roadstone.ie/belgard-road/
Farmleigh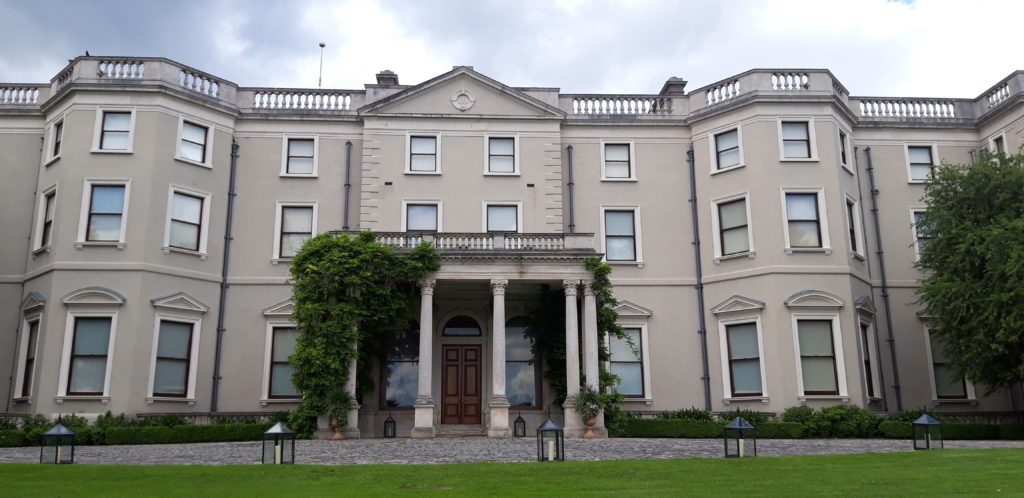 Farmleigh is a historic house holding important collections, an art gallery, a working farm, and the official Irish State guest house. An estate of seventy-eight acres situated to the north-west of Dublin's Phoenix Park it provides accommodation for visiting dignitaries and guests of the Irish Nation. Farmleigh remains a unique representation of its heyday, the Edwardian period, and houses important artworks and furnishings, as well as the Benjamin Iveagh collection of rare books, bindings, and manuscripts which is held in the Library.
Website: http://farmleigh.ie/
Cosgrave Developments – Dun Laoghaire Golf Course
Cosgrave, one of the country's most established residential builders, is known for introducing the latest in energy efficiency technologies to its homes. The company is run by four brothers: Joe, Peter, Michael and Willie. Michael is known as "the green one" thanks to his long-standing interest in sustainable energy. He is responsible for numerous bespoke touches to Cosgrave homes including the outdoor services enclosure, which contains the boiler, water booster pump and water tank in a specially designed unit in the back garden. This means it's easily accessible for any maintenance work and any future technology updates will be more easily facilitated.
With their newest development is set on the old Dun Laoghaire Golf Club so the grounds provided the perfect raw material for the work of landscape architects Mitchell and Associates, as well as Cosgrave's own Derek Joynt.
Website: http://www.cosgravegroup.ie/
Website: http://www.cualanor.com/
Lansdowne Place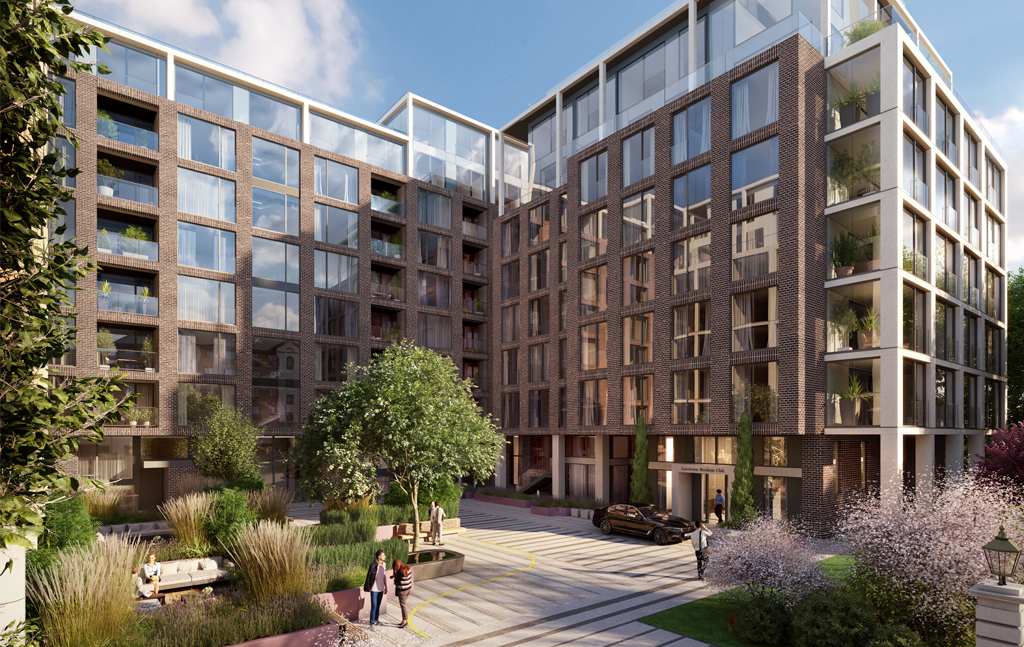 A truly original development that will be, the very best in class. Orchestrated by a world class team and offering unprecedented amenities, Lansdowne Place is setting a new standard for international living in Ireland, providing a unique opportunity to own a property in an unrivalled premier location. Set in the heart of Dublin City, the development incorporates 215 one, two and three bedroom apartments with bespoke interiors, exquisite finishes and private sunrooms or balconies. It also includes 6,500 sq.ft. of Residential Amenities which comprises a 24-hour concierge, reading room, gym, private cinema and wellness center. The key features of the apartments include:
Bright spacious apartments from 700 sq.ft. to 2,150 sq.ft.
Stunning interior finishes throughout
Generous ceiling and door heights
6,500 sq.ft. of unprecedented residential amenities
Landscaped botanic gardens
Website: http://charteredland.ie/lansdowneplace/
Website: https://www.lansdowneplace.ie/
Dublin Castle Tours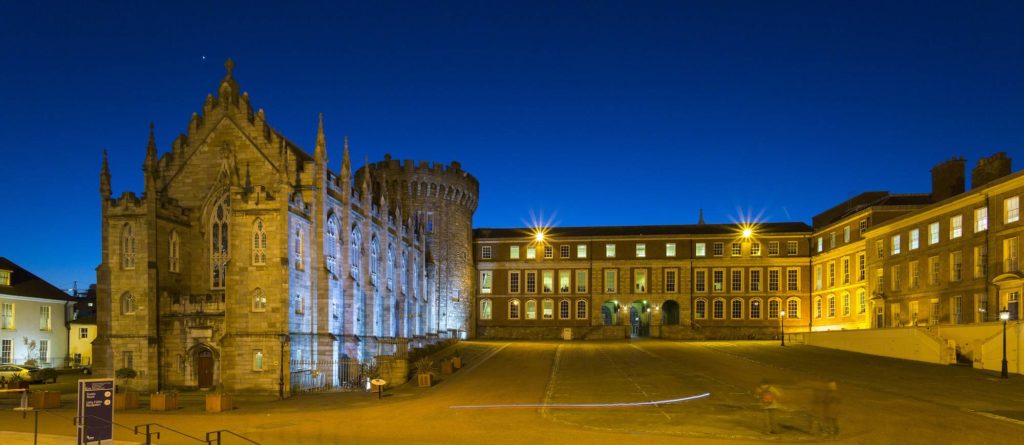 Erected in the early thirteenth century on the site of a Viking settlement, Dublin Castle served for centuries as the headquarters of English, and later British, administration in Ireland. In 1922, following Ireland's independence, Dublin Castle was handed over to the new Irish government. It is now a major government complex and a key tourist attraction.
Website: https://www.dublincastle.ie/