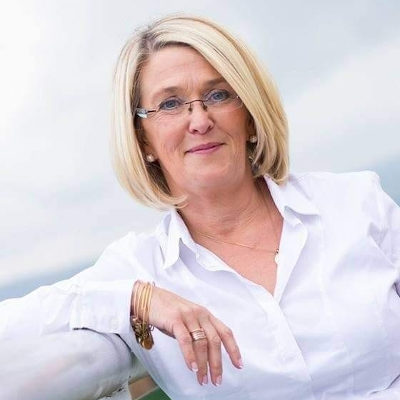 Lucia Ebbs
CEO, CRY Ireland
Lucia Ebbs is the CEO of CRY Ireland (Cardiac Risk in the Young) which  is an Irish charity that facilitates free cardiac screening, testing and support to individuals and families who have lost loved ones to Sudden Cardiac Death or who are affected by inherited cardiac conditions.
Approximately two people under the age of 35 die every week in Ireland from Sudden Cardiac Death (SCD).
Lucia previously worked with Michael Greene, founder Chairman of CRY (Cardiac Risk in the Young) and formerly Managing Director of HomeBond who saw the heartbreak and devastation the death of his son Peter caused. When Michael and Marie Greene started up CRY, Lucia decided to pitch in and help. It became personal to Lucia in May 2002, when her niece Jenny died suddenly.
Cry Ireland recently relocated to a new state of the art facility at Tallaght Cross West.  This investment project represents a unique funding collaboration between CRY Ireland, Tallaght University Hospital Board and the Department of Health.
"It is with great honour that I was appointed CEO of CRY in 2019. It is a cause that has been very close to my heart for over 20 years, CRY is entering an exciting new phase and I am excited about the challenges and opportunities this presents for the organisation and our families and supporters.  I am delighted that the partnership with CRY Ireland, the Government and Tallaght University Hospital will enable to provide an even more efficient, free screening and assessment programme to families affected."